This year's Georgia LEARNS Technology Summit was one of the most refreshing professional events I've attended all year. The three day experience, conceptualized and launched by Paul Terlemezianof iFive Alliances, brought together leaders, practitioners, and service providers in learning and human performance for what I can only describe as a provocative collision of ideas.
The intimate event attended by about 50 professionals from across the nation, included four elements: three minute product/service pitches, project experience panels, breakouts, and focus groups. These four elements created an almost speed dating experience for collaborating, sharing (problems, challenges, and successes) and contemplating solutions.
There were no long lines to have that uncomfortable groupie like exchange with a panelist, nor any of that dry chit chat where finding something to talk about is like tweezing a splinter out a small child's finger. Instead, each element of the summit lent itself to open, honest conversations and collaboration.
The five focus areas of this year's summit were
Leadership
Performance Support
ROI
Simulation
Task Automation
The discussions around these topics ran the gamut and forced many of us to examine the assumptions, perceptions, practices, and possibilities of the role and function of learning in business. I left the conference with my mind swirling.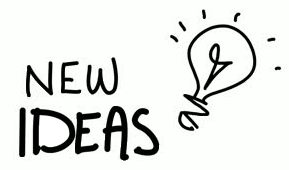 Fresh from the summit, here are few of the questions and ideas that will be keeping me up at night…
Are learning organizations losing relevance like the post office? Do we [learning professionals/performance consultants] understand our function in our companies and do we have a clear picture of the disruptions that can impact that function? More importantly, are we even thinking about how to create those disruptions?
Instead of measuring learning in the context of the learner, why not measure it in terms of business results. Instead of "the learner will be able to," the objective would be "sales will increase by…" Which leads me to question if I am spending enough time proving the learning interventions I create and implement actually deliver the right value.
If knowledge is an asset, why aren't we tracking and measuring it? The knowledge that employees possess has immense value to every business. Perhaps one of the roles of learning organizations is to identify, locate, track, and propagate (internally) company knowledge assets?
Got answers??? Please share.
Original Post from:http://uniqueinstincts.com/2014/10/09/a-provocative-collision-of-id...